BRISBANE'S SECURITY AND SURVEILLANCE ELECTRICIANS
Security and surveillance can give you peace of mind
---
At Fully Wired Electrical we have made it our speciality to provide comprehensive and professional Security and Communications Services across all aspects of your home and business. Whether you are moving into a new premises, renovating your home or simply updating your existing commercial or industrial space, we can provide you with all the security and communication services you need. Put simply, we've got you secured!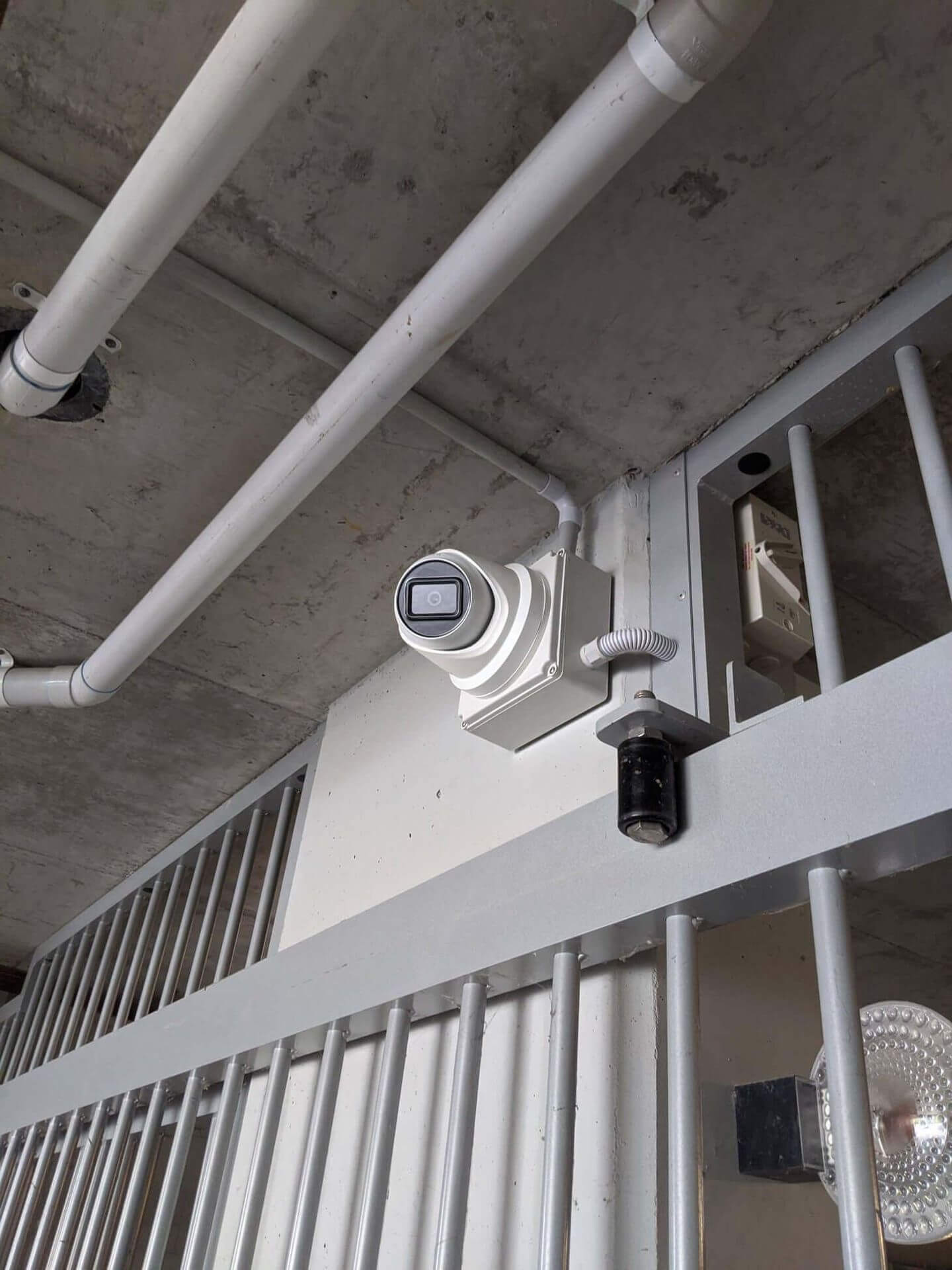 Lifetime Guarantee
on all workmanship
Cameras, Access, Alarms and Intercoms
Need watchful eyes and ears for security or safety reasons? We can provide you with a customised solution for your premises, suited to your needs. We can install all types of surveillance cameras, access and alarms which can be viewed on any portable device.
Our security and surveillance services include:
Surveillance Security Cameras (CCTV)
Access Control Systems
Security Alarms
Intercom Repairs and Upgrades
Each premises or home is unique, therefore how many cameras needed will vary. Our security specialist will meet on site and discuss areas to be surveyed such as access points or valued possessions. As a reference, a mid sized home would generally have 4 – 7 cameras.
Yes you will be able to see all footage remotely and on multiple devices through the use of 
Apps. Most commonly, your phone will become a hand-held security screen where you can view live footage from each camera with a touch of a finger. This app will provide the users the ability to turn on or off remotely.
An Access Control System is technology which is used to intentionally control and moderate access to assets or areas. This can be like gaining access to a building or particular room or asset. Some examples of the types of Access Control entry readers  include security fobs, smart cards, keypad and even facial recognition entry.
Yes, through an app, you can be alerted no matter where you are, simply through your mobile device as long as you have access to the internet. This means that you can quickly and easily see what the alarm is and turn it off and back on as required. 
REQUEST A FREE QUOTE
VIEW OUR PROJECTS
We do the full range of elec-trical & lighting services across Brisbane
Why Brisbanites Choose Us
Whether it be installing lights in a home or fitting out a new office, we pride ourselves in exceeding our customers' expectations.
Excellent Professional Services, we will be using them again.
I am extremely grateful to Ethan and Ryan for the new ceiling fan installations they carried out in my apartment today.They really did an excellent job since, being new installations, they looked for the best, most beautiful, and most efficient way to install them without having to make holes in the ceiling and therefore not having to spend more money later on roof repairs.I thank you very much for your professionalism, courtesy, punctuality, respect and how you took care of me in the best way possible.Ethan and Ryan are the type of people we need in our society today, people who not only know how to do their jobs well but also know how to take care of people, especially these days when the situation is still so hard and difficult, even more so for a single mother like me.Thank you so much Fully Wired Electrical Services from the bottom of my heart, my girls are also very happy with the new fans 😊👍
Great service and reasonably priced for a full apartment revamp of lighting. Very quick quotation done and I appreciated the opinions given on options and what would work best in the space. The team were very flexible in days and timings for the job to be done. Ethan did a great job on the day, arriving promptly and doing an excellent job of installation and clean up. Thanks again.
Fantastic team and fantastic workmanship. Dealt with 5 different staff members over the past month and have nothing but nice things to say about all of them. Service was great, and very happy with the works completed.
Ethan and Ryan were on time, polite, professional and completed all work in time frame advised. Fully Wired- you have done well with these two! Thanks Ethan and Ryan for your great work.
Excellent experience! Thank you Ethan and Bill!
Fantastic service, Ethan and Bill arrived on time and fitted 2 lights without any problems. Must also mention the reception staff for there impeccable service and phone etiquette
Ethan & Ryan were great. Job completed with practical solutions for us and they even cleaned up after they were finish. Would highly recommend.
Awesome effort over the last 2 days from Ethan, Ben and Ryan quality work great advice and all care taken can't wait to have them return when we put in our kitchen. Thankyou from Dave and Chrissy
Ethan and Brian did a great job. They explained all the options available and made sure we were happy at all stages of the work progression. Work included downlight installation in pitched cathedral ceiling, movement of existing light switches and installation of new switches.
We were very happy with the professionalism and punctuality we received. The lads were friendly and did a great job installing our fans . Will be using this business in the future .
We just upgraded our external lights and the Fully Wired team were excellent. Prompt, great communication and a job well done.I highly recommend them!Phil
Professional and friendly service from all staff. Ethan diagnosed the issue from aging light transformers, gave a fair quote for an appropriate solution, then came back to carry out the work, all with maximum efficiency and professionalism. A wiring fault was diagnosed and fixed within the allocated time without extra charge, as well as 2 loose power points.
Professional team, quick quote from Jessie. Ethan and Bill arrived within quoted time, great team work and respectful of our home, even vacummed the floor ! Amazing totally recommend your service
Definitely recommend. The office staff Jessie (and Emma?) were friendly and efficient. Response time was great. Ethan and Ryan turned up on time, did a great job and and were helpful with my questions and advice. Really impressed. Prices were competitive too.
Early to work, explains everything in detail, gets the job done asap, quality work, great experience ... thanks Matt Cunningham
Ethan and Ryan wired and installed an EV charger at my premises and the service from the time of arrival through to the commissioning and cleaning were all of first class rating. Very pleasant boys with a positive attitude. High recommended.
I highly recommend Fully Wired Electrical services. From the initial quote through to installation, the entire team were professional, knowledgeable and reliable. Ethan and Ryan. completed the installation and all aspects (quality, efficiency and communication) were brilliant. We are thrilled with the outcome. I very strongly recommend this business.
Another excellent job by the team from Fully Wired. Ethan and Ryan did a professional job with a fan replacement and installing some new downlights and power points. They left the work areas clean and tidy. Thanks again for the great work Fully Wired Team.
Ethan and Ben what can I say, "EPIC JOB GUYS". They work excellent as a team, got the job done really fast. Everything on hand, knew exactly what they were doing. Jessie in the office is so polite and professional. Will definitely be putting them in my phone for future use.Thanks heaps guys.
We have been using Fully Wired for a few years and are very happy with all of their work. Ethan and Bill are on time, helpful and complete the work to a very high standard. The office are quick communicators. I highly recommend this business.
Ethan & Bill did an excellent and professional job. Very happy with their work.